Charitable Giving
Our brief, from the world's largest children's charity, stemmed from the organization's need to stay relevant as their donor base (baby boomers) ages out. In order to continue its work well into the years ahead, World Vision must engage millennials—those born between 1981 and 2000.
Our user research used the technique of interviewing "extreme" users and experts to uncover unique needs, desires, goals and struggles in a powerful way that primed the canvas for the discovery of new, meaningful insights. Getting to know extreme users can greatly improve our understanding of those more average or "normal" users at the middle of the spectrum. This is because extreme opinions and experiences bring the highs and lows of a product or experience into stark relief.
For this brief, extreme users were people whose attitudes towards charity was drastic, or whose behavior was unusual or exceptional in some way. Our report is a synthesis of research data and includes insights, opportunity areas, and recommendations for the client to take forward into future design projects.
Tags: Design research report, millennials, consumer insights and strategy
Activities: Generative user research plan, discussion guide, participant recruitment, fieldwork, interviewing extreme users and experts, card sorting, relationship mapping, site comparison, surveys, research downloading, affinity mapping, synthesis, insights and opportunity area generation, vision
Partners: IDEO, Worldvision
This challenge is not unique to World Vision; our research has value for the charity sector as a whole. See the full report below (if it doesn't immediately display, please try refreshing the page

⌘R

). You can also download it here.
Card sorting, relationship mapping, expert interviews, analogous experience, research downloading, synthesis and insights generation: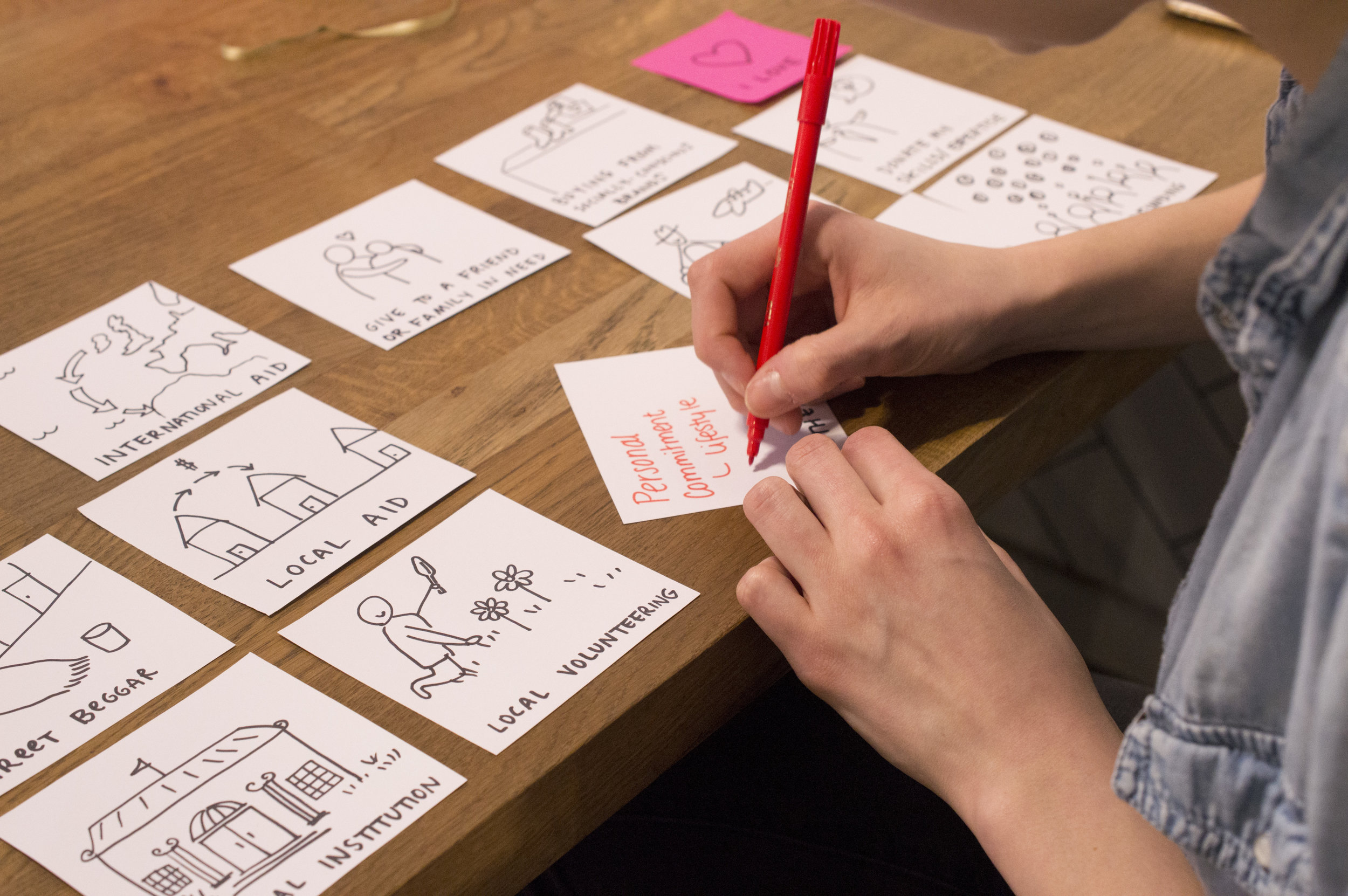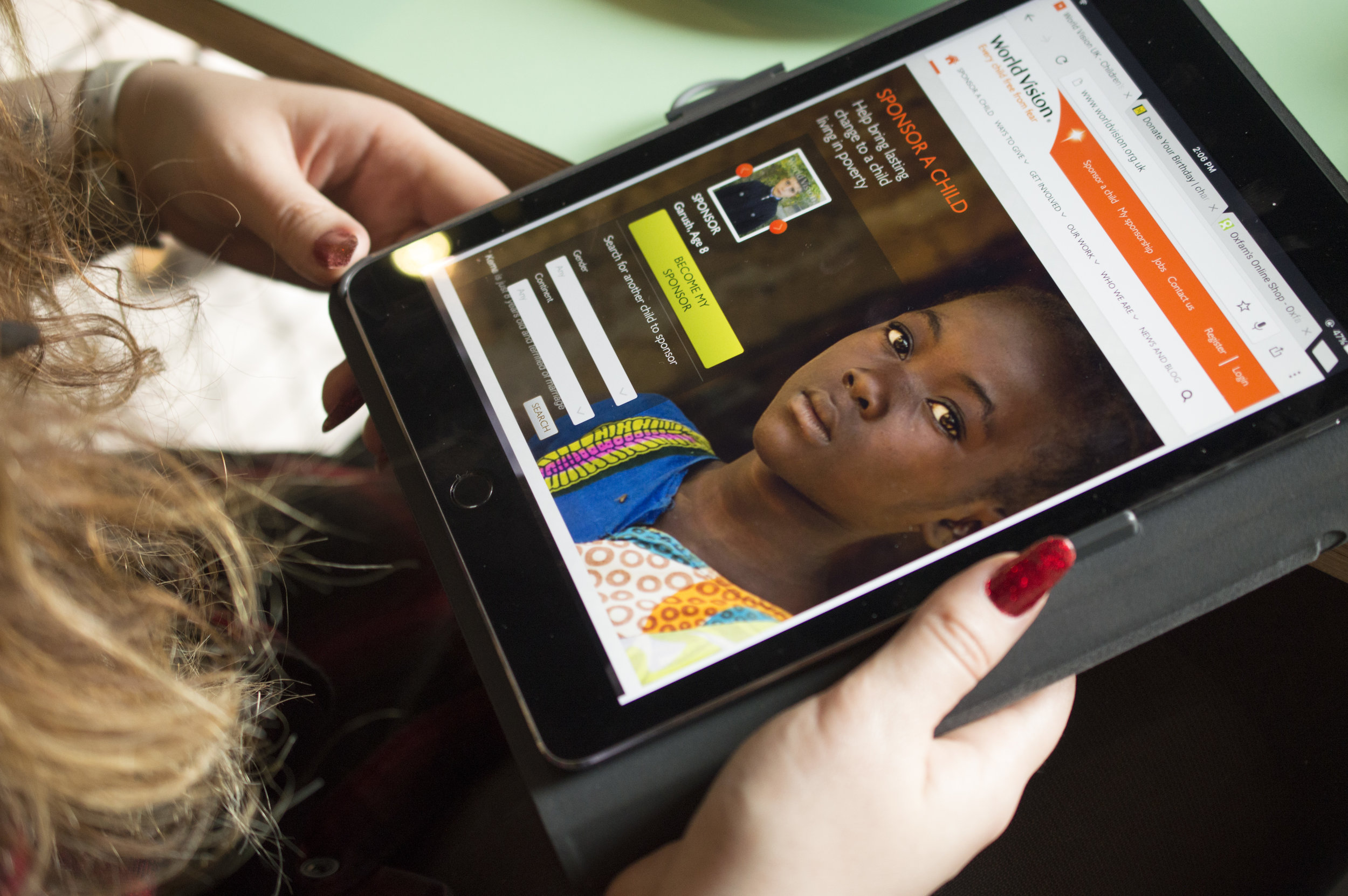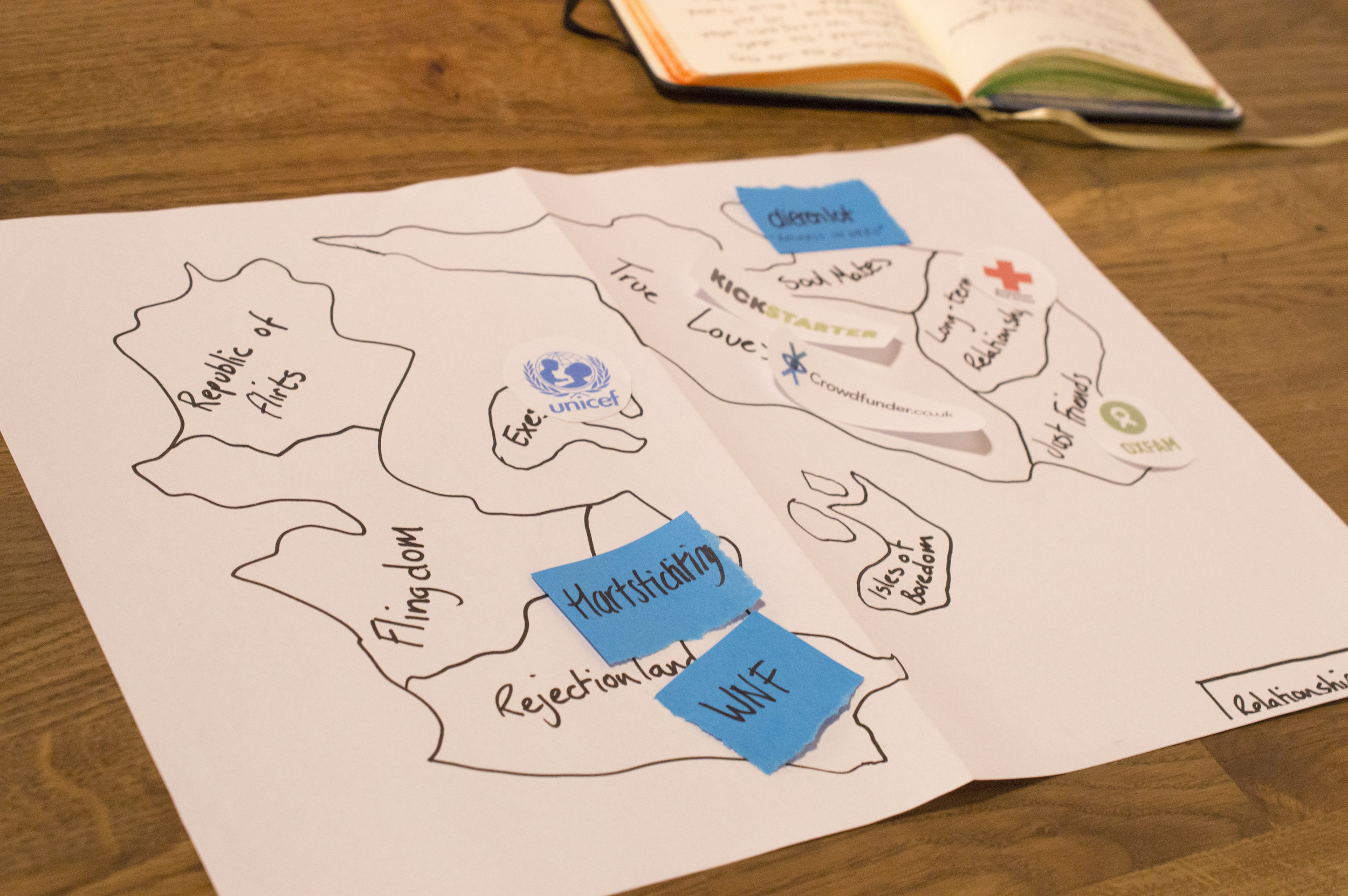 Team: Mira Bordoloi, Alison Rome, Renzo Vajello, Katie Shelly, Joël van Bodegraven