Localize
In 2016, over one million refugees crossed into Europe, where 4 out of 10 people become depressed due to loneliness. Social isolation is a huge problem among refugees.
After having gone through a perilous journey, they are left with few ways to connect with the place they want to make their new home. Refugees have a hard time interacting with the host community and making new friends, which can leave them feeling isolated and depressed or to withdraw within their own community.
"I feel like I'm so bored, I'm boring." - Eyad, Syrian refugee
Co-designed with refugees, Localize is a simple way for like-minded members of refugee and host communities to connect instantly through activities and events. The design is based on socio-psychological research which shows that making social connections helps protect against depression and promotes happiness. Localize is also a way to reduce social prejudice. Research shows by emphasizing our shared identities and connecting based on shared interests, we reduce intergroup frictions.
How does it work?
Signing in with Facebook Connect, Localize scrapes your interests and makes a selection of activities and events offered by other users of the app in your neighborhood. By clicking on the activity, you get the opportunity to start a conversation in a chat window and to agree on meeting up, either one-on-one, or as part of a crew.
There are no cues for the separation of groups - the app works for refugees as well as for locals.
Participatory design, concept ideation, prototyping: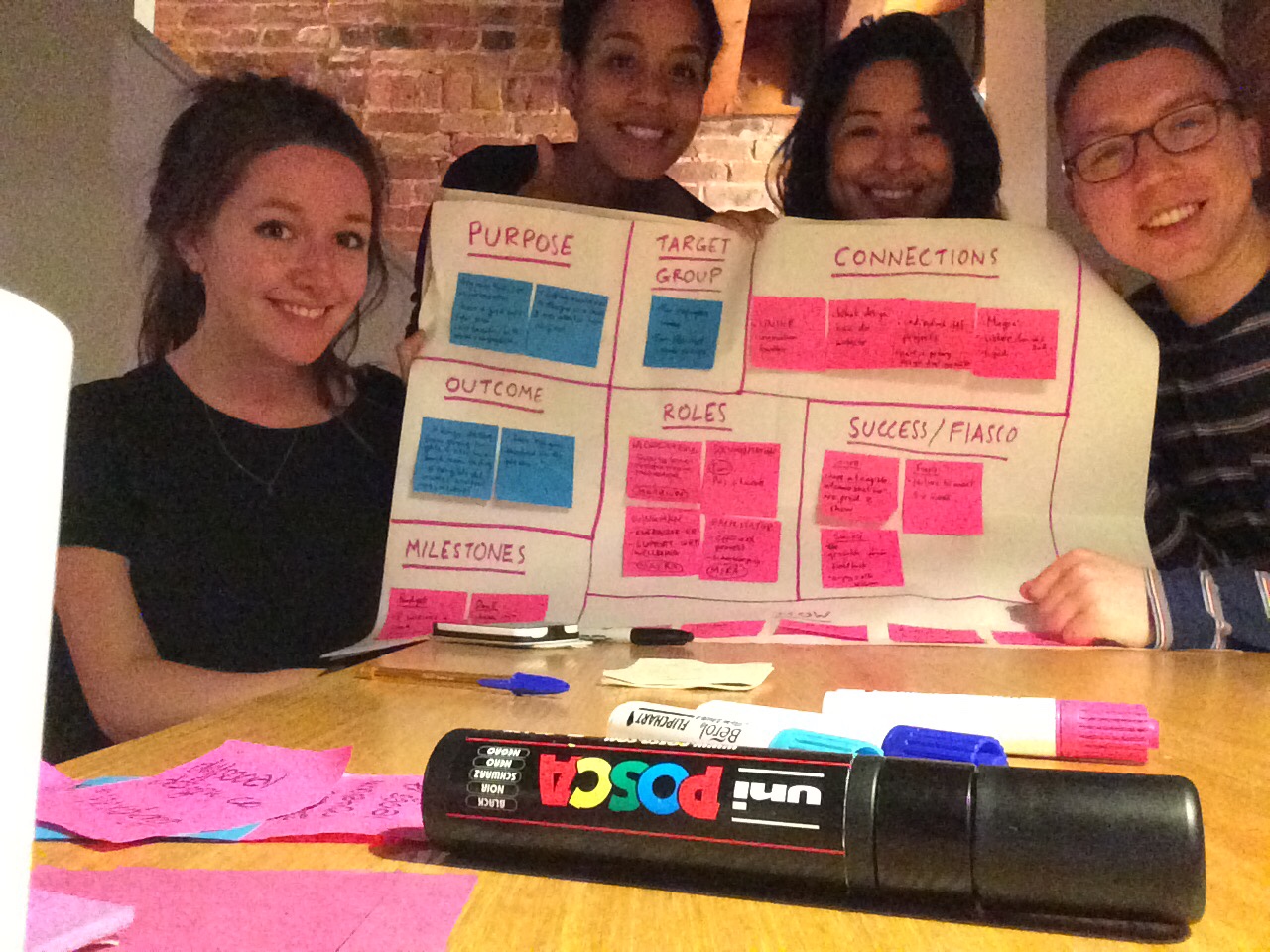 Team: Mira Bordoloi, Tom Anderson, Mayra Kapteyn, Mathilde Dongala